Australian Facilities Management is a specialist provider of facilities management services and solutions. We take a technological approach to service delivery and combine our proprietary designed facilities management and concierge software with best practice business systems. Our integrated facilities management services play a key role in maintaining asset values, reducing asset life-cycle costs, improving building performance and enhancing environmental amenity for our client partners.
Visit our Buildings page to see some of the buildings currently managed by Australian Facilities Management.
Australian Facilities Management video
We deliver integrated facilities management services to residential, commercial, retail, industrial and mixed-use buildings across Australia. Watch our video to find out more.
Facilities management services
All of our facilities management services are customisable to your specific needs and include:
Building management
Organisation of common area maintenance, including programmed preventative maintenance and urgent repairs
Maintenance planning
Coordination of large capital or maintenance projects
Insurance claim repairs
Management, installation and inspection of fire protection services
Building code, regulatory and essential services compliance
Record keeping for legal requirements
Essential services provision and maintenance, including the preparation of Annual Essential Safety Measures Reports
Contractor engagement and management
Concierge, mail and facilities booking services
Resident / tenant services, including the coordination of move-in and move-outs
Strategies to enhance comfort and amenity for facility users
Preparation of reports for the owners corporation manager
Cleaning and general maintenance
Gardening and grounds maintenance
Maintaining security for property occupants and assets
Car park management
Risk management, including access and egress control
Sustainability projects and implementation
Energy and water management and tracking
Waste management
Asset lifecycle management, including mechanical services, air conditioning, plumbing and electrical systems
Identification of opportunities to reduce operational impacts and asset life cycle costs
New building commissioning, including appointment of contractors, handover, defects reporting and defects liability
Relationship management and stakeholder engagement
Protect your investment with Australian Facilities Management.
100% Australian owned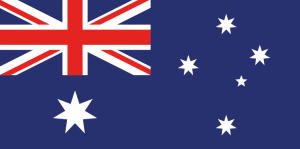 Delivering integrated, sustainable and effective facilities management solutions
Like to know more about our facilities management services?
Whatever your facilities management needs, Australian Facilities Management is ready to help
HOW CAN WE HELP YOU?